Learning platform for companies & educational institutions
We support you in setting up an e-learning platform for your organization.
Why use a learning platform?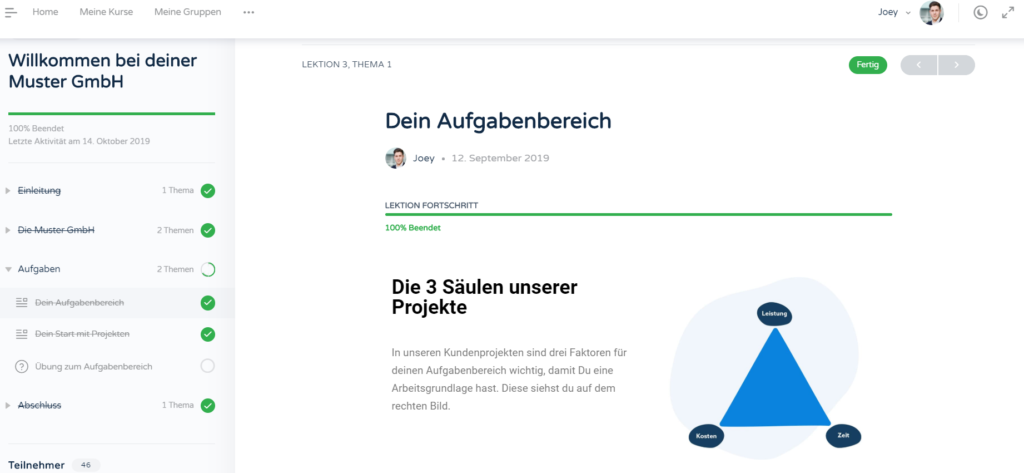 With a professional learning platform you ensure that your participants always have an overview. At the same time it serves as an aid to the learning plan. In this way, online learning can be structured.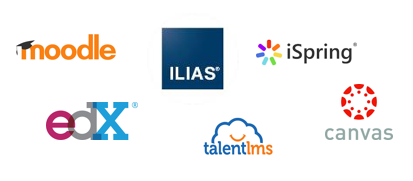 You already use a learning platform ?
No Problem, because
our Team developed
individual
Content
specifically
for
Your
Training offer. We support you at the Further development! Our contents can be easily integrated into your learning management system (LMS). We create digital learning media for your LMS.
We work with proven online learning platforms:
In addition to our own learning platform, we are also partners of iSpring and TalentLMS. Furthermore with Moodle, which is used by numerous companies and universities. The choice of the right learning platform always depends on your requirements. Talk to us about your participants and organization.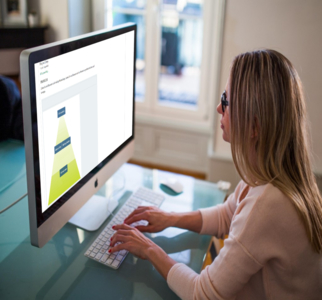 Satisfied participants right from the start
Our adapted learning platforms can be understood and used quickly without previous knowledge.

We work with you to ensure a smooth start.
Do you have questions about the learning platform? We have the answers.
You still determine the contents. We would be happy to support you in creating your first e-learning content before you create it all by yourself.    
Both in the initial phase and in the further course we will check the success of your learning platform and collect important feedback from your participants.
If you decide to cooperate with us, you will have a one-time additional expense. Because it is especially important to know the requirements at the beginning. Afterwards, new participants can register themselves and receive the content automatically. So you do not have to send the same mail to every new participant. This gives you more time for feedback discussions.
These customers trust in us
Ready for your learning platform?
We will be happy to provide you with prices and further information on the platform.